S u a r t u r
(PT. SUAR NUSA JAYA TOURS)
SULAWESI
There are scores of distinct ethnic groups within Sulawesi. The Toraja in the interior of South Sulawesi still live according to their old traditions.

Spectacular funerary rituals here culminate in the slaughter of hundreds of priced water buffalo. Life sized figure representing the spirits of the deceased perch on cliff-side graves.
To the south and the east the Bugis people continue to build the sailing craft which transport much of Indonesia's inter-island cargo, the world's last-remaining fleet of sailing ships, well known now as Phinisi Nusantara.

Toraja Package Tour: 3 days / 2 nights
Toraja Package Tour: 4 days / 3 nights
Bugis Toraja Package: 7 days / 6 nights
NUSA TENGGARA
The lesser Sunda Islands form a long chain to the east of Bali, comprising scores of islands with fascinating peoples and traditions.

LOMBOK
The island of Lombok has a colourful culture, a mixture of the original Sasak people and the influences from nearby Bali, and the seafaring Buginese and Chinese traders.
Lombok Exploration Tour: 3 days / 2 nights
Lombok Leisure Package Tour: 4 days / 3 nights
FLORES
Famous for its traditional weavings, this long mountainous island has set of 3 coloured volcanic lakes known as Keli Mutu
Flores Package Tour: 4 days / 3 nights
KOMODO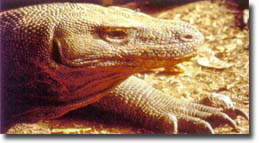 Habitat of the world's largest lizard, a real pre-historic monster measuring around 3 meters at full growth.
Komodo Island Package Tour: 4 days / 3 nights
Komodo Island Package Tour: 3 days / 2 nights
S u a r t u r



[.Home.] [.Hotels.] [.Food.] [.Money.] [.Events.] [.Resources.] [.Jakarta.] [.Industry.]

Copyright © 1995-1997 Bali Online