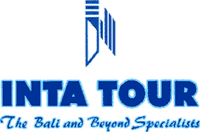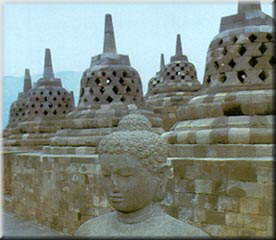 BEYOND BALI
JAWA - BALI OVERLAND (15 days/14 nights, Code: PJB)
Java and Bali can boast an extremely rich heritage, including vestiges of over a thousand years old. In a memorable journey visit Jakarta, Bandung, Yogyakarta, Central Java, Mount Bromo and Bali. Vast beautiful, the two island
LOMBOK (3 days/2 nights code: PLM)
Only 20 minutes from Bali, the island of Lombok is secluded with snow-white beaches. Although the Sasaks of Lombok are culturally and spiritually linked to Bali, they have their own culture and religion. The island has an extraordinary magnetism that cannot be found in other places in the world.
YOGYAKARTA (2 days/1 nights code: PYG)

One hour plane from Bali, Yogyakarta will amaze you. The heart of Java, the kingdom of Mataram for centuries, the region boasts more then 30 ancient temples and more are still discovered every year. With Inta Tour you can visit the Sultan Palace, the temple of Borobudur which is one of the wonders of the world, Prambanan temple and the festive night-market at Malioboro Street.

[Home | Bali Package Tour | Optional Tour | Requisition Form]
For further information and reservation, please contact us:
Inta Tour
Email: intatour@indo.com


[.Home.] [.Hotels.] [.Food.] [.Money.] [.Events.] [.Resources.] [.Jakarta.] [.Industry.]

Copyright © 1995-1997 Bali Online