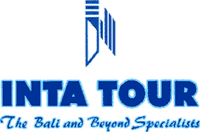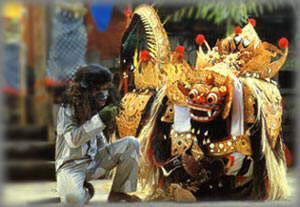 BALI PACKAGE
INTA SPECIAL PACKAGE (14 days/13 nights, Code: PBS)
Specially focused on Bali, this package offers you a chance to see all aspects of Bali, from its ancient historical temples to its modern artistic, cultural, and religious activities, astounding panoramas, rich flora and fauna. Inta Tour also proposes a visit to Lombok; 20 minutes flight from Bali, an isle culturally and spiritually linked to Bali.
SINGLE PERSON PACKAGE (7 days/6 nights, Code: PSG)
For active single people eager to develope friendship with friendly Balinese or other people on holidays like them, Inta Tour has carefully selected places for single people to enjoy their time in Bali and have fun.
SENIOR PACKAGE (7 days/6 nights, Code: PEL)
Specially designed for retired people who want to enjoy the life in the villages, up in the mountain, breath the fresh air and forget the pollution. Watch how the children are brought up to become artists just like their parents. Inta Tour has selected for you the ideal transportation an accommodation.
OPTIONAL TOURS
There are a lot of other tours to be enjoyed, many tailor made activities and visits that can be booked anytime. Available car and motorbike for rent.

Other activities: Biking, Trekking, Golf, Spa, Cruising, Rafting, Water Sport, etc.

Please do not hestitate to contact your favorite travel agents or to call Inta Tour directly
LONG STAY (minimal 30 days, code: PLS)

Because of the friendliness of the Balinese, and the remarkable atmosphere of the island, Bali attracts many visitor from all over the world. More and more visitors tend to stay longer and enjoy its peaceful atmosphere. Inta Tour has carefully selected long stay apartments with comfortable living areas and fully equipped kitchenettes to make your stay easy and pleasant.
[Home | Beyond Bali | Requisition Form]
For further information and reservation, please contact us:

Inta Tour
Email: intatour@indo.com


[.Home.] [.Hotels.] [.Food.] [.Money.] [.Events.] [.Resources.] [.Jakarta.] [.Industry.]

Copyright © 1995-1997 Bali Online