Wood and Stone Carvings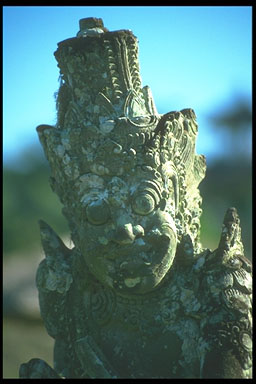 Superb handicrafts of Bali manifest themselves in numerous carvings that ubiquitously touch every aspect of life in Bali. Stone carvings in the form of mythological characters found themselves standing on guard in front of shrines and temples, or telling stories on the walls of houses, museums, and, of course, temples.

Wood carvings hold the most sacred of offerings or the bodies of ancestors as they are creamated. They welcome guests in the living room of a Balinese home, or decorate its walls. Visit Njana Tilem's virtual gallery for a taste of traditional and modern wood-carving expression of Bali.


If carrying them with you is too heavy, there are cargo and shipping companies that can help you.


[.Home.] [.Hotels.] [.Food.] [.Money.] [.Events.] [.Resources.] [.Jakarta.] [.Industry.]

Copyright © 1995-1997 Bali Online
Artwork designs by Margaretha Hutauruk. No part of these Web pages may be reproduced without written permission from Bali Online. We do encourage you to create a link to our humble Bali site, and to add our pages to your bookmarks.