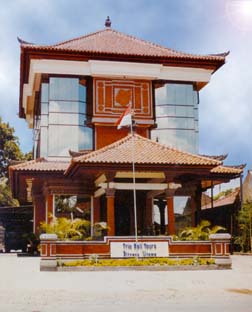 It's great pleasure to introduce our travel agency, PT. Trio Bali International Tour Ltd to you offering unlimited opportunities to enjoy Indonesia's scenic beauty, it's flora & fauna, unique culture and different ethnic groups with more than 17,000 island.

This website is designed to assist you in selecting twelve of the most popular and profitable destination, they are; Bali, East Java, Central Java, West Java, North Sumatra, East Kalimantan, Central Kalimantan, South Sulawesi, Lombok Island, Komodo, Flores, and Irian Jaya.

Our company have developed over two decades a strong background of experience in the business also backed up by transportation fleet with Our proffesional team & staff including guides are well experienced who speak fluently several languages, organizing speciallized trips for various nationalities to guarantee smooth and comfortable movements and services, We believe that we are the only tour operator to handle.