Whether travelling for holiday, business, a planned vacation, wedding and romantic honeymoon or a spontaneous weekend, Pande-Bali is the cost-effective way to leisure and business. With attention to detail, our professional team will enhance and enrich your unforgettable experiences in Bali. We are here for your holiday and business.
[ Hotel Bookings | Tours & Adventure | Car Rental ]
[ Wedding Arrangement | Shopping | Contact Us ]
---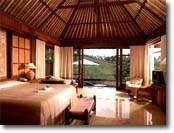 HOTEL BOOKINGS
We provide various rank of accommodation around Bali, from exotic beach side up to picturesque highland with affordable room rate and easy booking. Book the best one for your comfort and get up to 70% discount from publish rate.
---
TOURS & ADVENTURE
We offer the wide array of affordable tour & adventure programs and custom itinerary planning services tailored to your special interest. Let us take you through your next tour and adventure. Enjoy an exciting tours arrangement and treasures of Bali.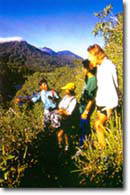 Adventure
Hiking, trekking, wildlife safari, paragliding, rafting, diving, biking, cultural adventure, natural history, explore the rainforest or just meander through rice terraces
Tours & Attractive Activities
Visiting traditional villages, cultural & art performances, traditional food safari & demonstration, bird watching, eco-tour, fishing, golf, spa therapy, traditional healing, fun sports.

---
CAR RENTAL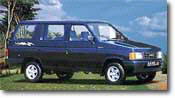 Explore Bali with 4 wheel drive vehicle is more exciting. Whether you drive or with our pleasant driver, it will be a real adventurous. Our vehicles are always in the best shape and well maintained engine, cover with insurance for your safety and comfort. Affordable price that you have ever got in Bali; starts only at US$ 18 per day including insurance. Rent and speed up.
---

WEDDING ARRANGEMENT
A sacred romantic wedding in Bali is an unforgettable beautiful memories. Bali is open for foreigners wedding. We arrange various wedding ceremonies and reception, from the simple one up to the luxury wedding. Our wedding packages include legal wedding service, religious wedding service, vow renewal, traditional Balinese wedding ceremony, and special hotel honeymoon. Say "Yes, I do" in Bali.
---
SHOPPING
Bali is paradise for shopping, bring home Balinese gifts for the loved ones. Shopping will be fun if you could bargain the best price. Along the main road and market in tourism area is full of various shops such as art shops, boutiques, souvenir shops, etc. Even you are far away from Bali, you could do shopping and ordering beautiful stuffs from our online shopping service. We offer more reasonable prices and qualified various items. Don't stop till you get enough.
---