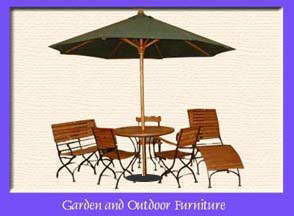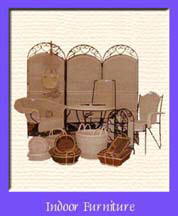 Wrought iron and teakwood for garden furniture
Wrought iron and sea grass for indoor furniture
and handicraft specialist
We are a rapidly expanding Indonesian company, and have recently opened a new branch located between Kuta and Denpasar, Bali, which specializes in furniture and natural handicrafts. Our workshop, which was established very near from the material sources that can give an easy access to obtain our materials, local teakwood and iron. As a result, we are able to keep our prices affordable.
We can supply from stock or make your special order
Products Range:

Wrought iron and teakwood
steamers, sun lounges, benches, various folding chairs, tables with chairs and umbrella for garden or pool, and many other designs for exterior and interior furniture.
Wrought iron and sea grass
sun lounges, terrace sets, various chairs, bar chairs, etc.
Handicraft and interior accessories
sea grass hand bags, laundry boxes, trays, skin wood trays, iron candle holders and other products. We will also make products, based on your design, to order.

UGC - 002
Bubu Chair
45 x 55 x 45/86
UGT - 002
Triport Table
Ø 75 x 75
UGC - 001
Bona Arm Chair
55 x 55 x 45/86

UMC - 005
Double N
65 x 60 x 46/96
UMT - 014
Pirings Table
Ø 75 x 70
UMT - 018
New Narita
50 x 68 x 49/12
Concept:
There are currently three different products we produce: furniture, which is a combination of either sea grass or teakwood with wrought iron, natural handicrafts and interior accessories.

To ensure that the standard quality is well maintained, we specially select the teakwood and the sea grass which we use and naturally dry them up. This is important to keep the product weather extreme resistant so that the wood stays in shape when delivered to other area with a different moisture level.


Terms of delivery and payment
Made to order product - 50% payment in advance and the balance to be paid on delivery of the goods. We have as well very reliable forwarding agents as our partners.
If you have any inquiry about our product details and catalog,
please contact us:


Jl. Imam Bonjol No. 417 B, Kuta, Bali - Indonesia
Phone: (62-361) 487896 * Fax: (62-361) 487897
Email: universal@indo.com


[.Home.] [.Hotels.] [.Food.] [.Money.] [.Events.] [.Resources.] [.Jakarta.] [.Industry.]

Copyright © 1995-1997 Bali Online