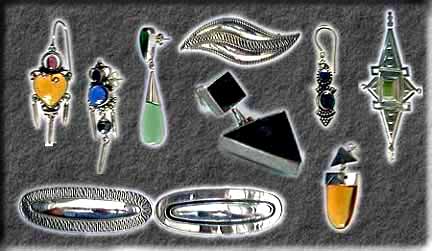 ---
Maharani Silver established its Products Design in response to the ever-changing demands in the markets. Maharani Silver is able to create any designs in a variety of jewelry styles.
Today, our collection reached more than 2000 of Balinese, Classic and Contemporer styles, and every month, we add more than 30 new styles of Earrings, Pendants, Bracelets, Necklaces, Chains and Rings.
---
Custom Design Welcome!
---
For further information, please contact:
MAHARANI ACTUAL DESIGN
Jl. Raya Kuta 102, Kuta - Bali, Indonesia
Tel: (62-361) 751-615 * Fax: (62-361) 757-172
Email: maharani@indo.com
| Home | News | Hotels | Food | Money | Events | Resources | Jakarta | Industry |
Copyright © 1995 - 2000 Indo.Com - All rights reserved