You're In...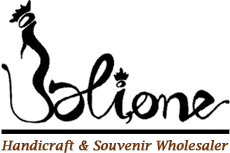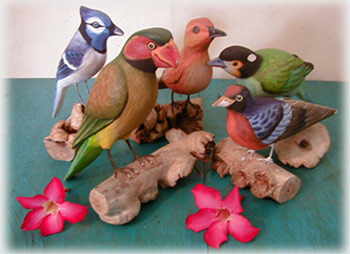 ... You are in a fauna lovers...?. Especially birds, we product it all for the lovers with highly skilled our craftsmanship, best raw materials, soft painted on finishing, drying materials to be wonderful expression.
... Quality control of product in our priority..
... With regard to design and fully on duty craftsmanship, need spelling time to the orders. We accept orders of your own design and wholesalers orders only.


For further information,
please contact Mr. Kadek

BALI ONE
Handicraft & Souvenir Wholesaler

Office :
Jl. Batu Belig No. 1/3
Kerobokan - Kuta - Bali - Indonesia 80361
Phone/Fax: (62)(361) 732639
Email: balione@indo.com

Factory :
Br. Tengkulak Tengah
Kemenuh-Sukawati
Gianyar - Bali - Indonesia


[.Home.] [.Hotels.] [.Food.] [.Money.] [.Events.] [.Resources.] [.Jakarta.] [.Industry.]

Copyright © 1995-1997 Bali Online