There are a number of islands where you can enjoy the wonders of the underwater world in the Thousand Islands. Kul Kul Kotok Island Resort, Matahari Island Resort, Sepa Island Resort and Pantara Island Resort are the most sought after diving hotspots, since the waters here support a prolific ecosystem of magnificent coral reefs, sea turtles and colorful tropical fishes.

Kulkul Kotok Island Resort
Kulkul Kotok Island Resort in 90 minutes by speedboat from the Ancol Marina. Surrounded by small islands, the Resort is an ideal place for island hopping, and being a good distance away from the mainland, has excellent underwater visibility.

Accommodation
Accommodation is designed along 'back to nature' themes, and large, friendly lizards roam freely around the island. Cottages are located in the central part of the Island with a choice of 'natural breeze' ventilated non-air conditioned rooms or cooler air-conditioned rooms. For a more luxurious stay, there are also comfortable air-conditioned bungalows and honeymoon suites.

Facilities
The Resort provides a fully equipped diving shop for equipment sales and rental and plenty of ideal places for snorkeling, fishing, inter-island tours and exercise on the jogging track. There is also an open-air restaurant & bar, and a mini shop.

Transportation
The resort is accessible in 90 minutes by boat from Ancol Marina; a minimum of four passengers is required for departure.

Boat Schedules
Ancol Marina - Kotok Island: 8 a.m. (daily).
Reporting times is 30 minutes prior to departure at pier 15.
Kotok Island - Ancol Marina: 2.30 p.m. (weekdays), 3.30.p.m. (weekends).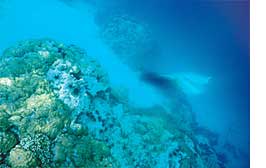 Matahari Island Resort
Matahari Island Resort is situated on Pulau Macan Besar (Great Tiger Island) and was opened in October 1992.

Accommodations
There are 83 two-story, well-furnished cottages, all with double bedrooms and an extra sofa bed. Each bedroom has its own private bath, air conditioning and telephone - the comforts of home on a tropical island. Most of the cottages have been built around the shoreline so the balconies offer you tantalizing views over the surrounding islands and a front row seat to watch the spectacular sunset.

Recreation Facilities
Sporting facilities include two tennis courts, volley ball, badminton, table tennis, a jogging track, floor chess, billiards, sea-water rock pool, children's playground, jet skiing, wind surfing, snorkeling and scuba diving (all water sport equipment can be rented on site at the Marine Shop). Nighttime fishing expeditions can be arranged also.

For evening entertainment there is the Bamboo Bar with karaoke, disco music and movie shows. The main restaurant offers buffet-style Indonesian and European food.

Meeting Facilities
Furnished with all the necessary meeting equipment, the Bamboo meeting room can seat from 40 to 100 persons. If you have rented the whole resort for your party there is seating capacity for up to 150 persons in the main restaurant.

Boat Schedules
Ancol Marina - Matahari Island Resort: 8 a.m.
Reporting time is 30 minutes prior to departure at pier 20.
Matahari Island Resort - Ancol Marina: 2 p.m.

Helicopter Schedule
As per charter contract between 8 a.m. to 3 p.m. from the Halim Perdanakusuma Airport.



Sepa Island
Sepa Island has long been admired for white sandy beaches and crystal clear water teeming with marine life. Regular customers for Sepa Island Resort are Jakarta's Diving Clubs, including Corona and Hedrosphere. The club members that receive diving lessons in Jakarta practice their skills from the island.

Accommodations
There are 43 clean and tidy air-conditioned cottages, each designed in ethnic style with private shower, a lavatory and terrace facing the sea. A spacious restaurant provides a menu of Western, Chinese and Indonesian cuisine and seafood. The restaurant doubles as a discotheque later in the evening.

Recreations Facilities
Glass bottom boat, banana boat, jet ski, fishing boat and diving are all available.

Transportation
Sepa Island is reachable by boat in approximately 90 minutes from Ancol Marina.

Boat Schedules
Ancol Marina - Sepa Island: 8 a.m.
Sepa Island - Ancol Marina: 3 p.m.



Pantara Island
The furthest island from Ancol Marina, Pantara Island is about 72 kilometers away - about two hours by boat. The distance from Jakarta means that the waters here are the clearest in all the island group, making Pantara Island great diving and snorkeling as well as catamarans, wind surfing, jet skiing and other activities.


Pulau Bidadari
Lying some 15 kilometers off the Ancol Marina is the nearest Island Resort, Pulau Bidadari. The island is reachable in 20 minutes by speedboat. The cottages built among trees provide a shady and comfortable environment, while those built on stilts over the sea have a wilder flavor.

The resort also organizes tours to the neighboring islands of Kahyangan, Kelor and Onrust, where 17th Century historical remains of the Dutch's East Indies Company are preserved.

Accommodations
Different types of cottages, each accommodating from 2 to 4 persons.

Boat Schedules
Ancol Marina - Bidadari Island:
9 a.m.; 5 p.m. (daily).
9 a.m.; 2 p.m.; 4 p.m. (Saturday).
8 a.m.; 9a.m.; 10:30 a.m. (Sunday / holiday).

Bidadari Island - Ancol Marina:
7 a.m.; 3 p.m. (daily).
4 a.m.; 5 p.m. (Saturday).
2 a.m.; 4 p.m. (Sunday / holiday).



Pulau Ayer
If you wish to witness the famed sunset of the Jakarta bay, Pulau Ayer is a good place to do it while exploring the island by boat. The island is located about 14 kilometers north of Jakarta, or 30 minutes by boat. Pulau Ayer is nestled in the beautiful Bay of Jakarta, with white sandy beaches and a tropical breeze gently caressing green coconut leaves. In days gone by, the island was a private retreat and was named after the famous garden in a Mahabharata epic, Taman Pringgodani. Today, it remains a 6-hectare island paradise.

Accommodations
All 41 land and floating cottages (and 3 bungalows) are fully air conditioned and equipped with telephone, TV-set, refrigerator, private bath and terrace, and are decorated with Asmat sculptures from Irian Jaya and other typical Indonesian décor.

Recreation Facilities
Swimming pool, children's pool, 2 tennis courts, badminton courts, volley ball courts, table tennis, indoor games room, motor boat, canoes, banana boat, jet skis, fishing, fun bikes, jogging track, giant chess, children playground, billiard, karaoke.

Meeting Equipment
Microphone / wireless, overhead / slide projector and screen, Video VHS and TV monitor, flip chart and white board.

Other Facilities
Ayer Restaurant & Bar, Manokwari Coffee Shop, 24-hour Room Service, Laundry, Souvenirs Shop, House Clinic..



Pulau Pelangi
The 70km trip to Pulau Pelangi takes about one and a half hours by speedboat, after which you arrive at an island of lush foliage of palm and pine, and white sandy beaches gently kissed by clear azure waters.

Accommodations
18 hotel rooms, 29 standard bungalows and 4 executive bungalows, all well equipped with full air-conditioning, minibar, two beds, hot showers. All bungalows face the beach with a front terrace, enabling private viewing of sunrise or sunset.

Meeting Facilities
Furnished with modern meeting equipment, a meeting room accommodating up to 60 persons is also available.

Other Facilities
Floating restaurant, dive shop, tennis court, mini shop, and medical clinic.

Transportation
Pelangi Island is accessible by boat from Ancol Marina and by small plane from Halim Perdanakusuma Airport via Pulau Panjang.


Boat Schedules
Ancol Marina - Pelangi Island: 8 a.m.
Reporting times is 30 minutes prior to departure at Pier 22.
Pelangi Island - Ancol Marina: 2.30 p.m.