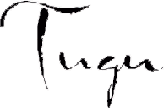 "Experience the Art, Romance and Luxury of Bali"
Out in the sunset
When the eve birds flied to the nest
All the day remained
As the sweet color of gold and crimson


Out in the sunset
When the sound of "rindik" hums
The memories of love and beauty stay
As dreams of Gods and us alike
Called the "Island of Gods", Bali is noted for its physical beauty and rich cultural heritage, a heritage that is reflected in the spectacular trappings of the hotel. Set in Canggu, not far from the bright lights, yet it is quiet and beautiful corner of the island. Nestling comfortably between lush green paddy fields and the blue panoramic Indian Ocean, Hotel Tugu Bali is unlike any other hotel in the region.

Hotel Tugu Bali will not only showcase a rare collection of Indonesian artwork in its entrance areas, lobby, restaurant and other general guest facilities, but will evoke the unique architectural style of Bali region in each of its 25 individualized rooms and suites. As a result, Hotel Tugu Bali will afford guests the opportunity to re-live the history and traditions of the Indonesian culture while enjoying all of the comforts, services, and amenities of today's finest luxury resorts. In addition, the highly individualized nature of each guest room will ensure that no two visits to the hotel will be exactly the same.

Indonesian diverse culture, rich with historic values has been a source of inspiration to create this new hotel concept. Hotel Tugu & Villa Bali offer a new dimension in luxury accommodation – a romantic of exotic Balinese culture and history in a tranquil retreat.
General Facilities

Bar
Library
Business Center
Tea Verandah
Complimentary Traditional High Tea

Colonial Horse-drawn Bendi Cart
Sunset horse-back Riding
Swimming Pool
Water Surfing
Tennis
International 18 hole golf course (10 min away)

All pavilions and suites have Satellite TV-channels, in-room safe, mini bar, audio system & VCD player, international direct dialing, 24-hour room services, laundry, dry cleaning and fully air conditioned.

. Special Facilities . Rates & Packages . Reservation & Brochure Request .
Hotel Tugu Bali
Jl. Pantai Batu Bolong, Desa Canggu, North Kerobokan
Tel: (62-361) 731701, 731702, 731703
Fax: (62-361) 731704
Email: tugu@indo.com



[.Home.] [.Hotels.] [.Food.] [.Money.] [.Events.] [.Resources.] [.Jakarta.] [.Industry.]

Copyright © 1995-1997 Bali Online