Tuban, Bali's Family Resort, is Bali's best holiday value. Strategically located on the beach just south of Kuta, Tuban is only minutes from the airport, shopping in nearby Kuta and Bali's famous temples and attractions. Staying in Tuban, you'll have more time to enjoy your holiday!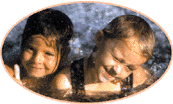 Families are especially welcome in Tuban. All Tuban Group hotels feature a "Kids Club" and baby-sitting services giving children a safe play environment and giving parents peace of mind.
Whether you idea of the perfect day is basking on Tuban's gorgeous white sand beaches, enjoying a fun packed afternoon at the nearby Waterboom Park or shopping for that perfect gift, you've come to the right place - Tuban has it all!
Step out at night and experience the exotic flavours of Asia or enjoy traditional western fare. Tuban is a culinary delight with hundreds of great restaurants to satisfy even the most demanding palates.