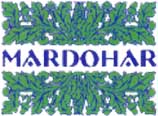 PT. MARDOHAR CATUR TUNGGAL GAYA
(Corporate Clothing / Uniform Specialist)
Jl. Pejuangan No. 77, Kebon Jeruk, Jakarta Barat - Indonesia
Phone: (62-021) 5321855-56-57-71 * Fax: (62-021) 5322315
Email: mardohar@ub.net.id

Established in 1967, we produce various functional corporate clothing in good quality for ladies and men. Design could be matched with the companies requirement of image, working area, atmosphere (such as resort or business or traditional) and comfortability, and also with current fashion trend.

We have been supplied of:

Jacket (woven and leather)
Blazer
Blouse & Men Shirt
T-Shirt & Poloshirt
Skirt & Coulotte (long/medium/short)
Trousers
Overall
Cook Uniform
Safety Vest with reflective materials
Sacks, Backs, various caps
etc.

Our designer - from fashion Institute of Technology, SUNY, New York - is ready to give free consultation on the requested design.
For your company identity, we provide various logo application such as: embroidery, screen printing, woven label, and emblems (high gloss,PVC, PU and rubber)

Order information:

1,000 PCs minimum order for fresh order fabric.
100 PCs minimum order from our stock fabric.

Fur further information, please contact:

Donda Hutagalung, Marketing Head
Veronica Rintar, Designer

at phone: (62-021) 5321855-56-57-71
or email: mardohar@ub.net.id


[.Home.] [.Hotels.] [.Food.] [.Money.] [.Events.] [.Resources.] [.Jakarta.] [.Industry.]

Copyright © 1995-1997 Bali Online