Jl. Kapten Regug No. 5 Denpasar, Bali - Indonesia
Phone: (62-361) 263-202, 721-913 * Fax: (62-361) 263-202, 720-082
Email: balipermai@indo.com
---
Quality Product - Professional Service - Reliable Supply - Competitive Price
The fall in Indonesian Rupiah against all other currencies makes buying from here the worlds best bargain.
We have many years experience supplying the International market with handicrafts, furniture, pots and sarongs.
We use only the best materials and manufacturers, QC your order throughout production and oversee packing and shipping.
We have thorough understanding of written and verbal English which avoids costly mistakes due to misunderstandings.
You can choose from our product range or we will make to your design and specification.
We can source other products for you.
We guarantee professional service.




Balinese Sarong


Bamboo Table Set


Terracota Pots

Sarong
Very hot on the world stage right now. We have a collection of beautiful handpainted and batik Sarongs or we can make to your design in cotton, rayon or lycra at prices you won't believe.
Handicrafts
Bali is world famous for its handicrafts. We source from here and throughout the Archipelago. You have an idea but do not know how or where to get it made - right here!
Furniture
Classic or modern in bamboo or teak. Good design, solid construction, superior finish.
Pots
A large range in terracota and ceramic at bargain basement prices.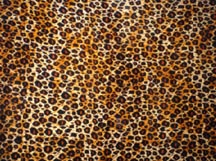 Balinese Sarong with animal print
For further information, please contact Mr. Amos Lillo
Try us - You won't regret it!!
| Home | News | Hotels | Food | Money | Events | Resources | Jakarta | Industry |
Copyright © 1995 - 2000 Indo.Com - All rights reserved