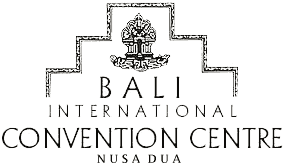 THEME PARTIES
---
Welcome to a world excitement and imagination. Our Chef and Banquet Manager bring with them a wealth of experience from around the world. Combine with the cultural and culinary delights of Bali you will remember forever the food and service you experience. Colour, spectacle and creativity are natural part of Balinese Life. Variety flows into the way you are hosted and served and into your entertainment, with and exciting array of traditional or modern flavours.
Unforgettable theme party favourite include :
ARABIAN NIGHT

Image a night of fantasy on the sands of the Arabian Desserts. Bedouin tents are set up either on the long white sandy beach or indoors in our ballroom, transforming the venue into a timeless magical palace. Cactus and date trees grow all around, and a camel sleeps near a small oasis of brilliant blue which gives a refreshing touch to the dry surrounding. The twinkle of stars and the misty light of the moon create a feeling of calm and peace, whilst the flickering red flames of torches add warmth to the cool, crisp night.
Even Details - Arabian Night
Venue :
Outdoors - Beachside
Indoors - Nusa Indah Hall
Number :
100 (minimum) - 300 (maximum)
ROYAL TEMPLE NIGHT

There is nothing more memorable than the Royal Temple Night, the most spectacular of Balinese experiences. The Nusa Indah Hall is transformed into a majestic temple, where the people, culture and music of Bali are the keys to a magical moment and unforgettable experience.

Even Details - Royal Temple Night
Venue : Indoors in the Nusa Indah Hall
Number : 200 (minimum) - 1000 (maximum)
PASAR MALAM, A NIGHT MARKET


A Balinese village market, created in the garden at the edge of the beach. Fighting cocks, thatched roof huts, Balinese girls selling carved handicrafts. Stalls with artisans at work, a sumptuous buffet served from traditional carts and kiosks. Traditional epic gamelan dance, fairy princesses and Tektekan percussion dancers.
Even Details - A Night Market
Venue :
Outdoors - Summer Garden, Beach Garden or Poolside
Indoors - Nusantara Room or Nusa Indah Hall
Number :
150 (minimum) - 1000 (maximum)
---
Bali International Convention Centre
Nusa Dua
P.O. Box 36, Nusa Dua Beach 80363 Bali, Indonesia
Tel : (62 361) 771 906 Fax. (62 361) 772 047
Email : bicc@bali-convention.com