WISATA BARU
HOTEL & RESTAURANT

Address
Jl. Maulana Yusuf No. 16
Serang 42111 - Banten
Phone : (62-254) 200447
Fax : (62-254) 200447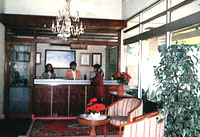 Wisata Baru Hotel & Restaurant is a safe and comfortable place to spend the night in Serang City.

Clean and well-maintained with friendly services, it's the right place to rest and do business in comfort.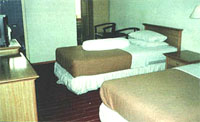 Each room is equipped with a King-size bed, air conditioning, television, telephone, hot water, bath tub and refrigerator.