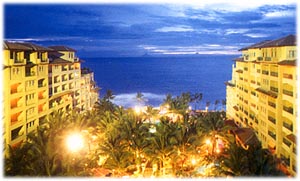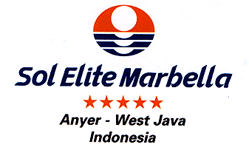 Address :
Jl. Raya Karang Bolong, Desa Bandulu
Anyer 42166, West Java, Indonesia
Phone: (0254) 602345, Fax: (0254) 602346
Sol Elite Marbella is one of the finest Sol Resort hotels in Indonesia. The serenity, elegance and hospitality of Sol Elite Marbella makes it an ideal holiday retreats for the family outing and convention.
The condominium - style Sol Elite Marbella with one to four - bedroom suites presents the atmosphere of the beautiful Spanish Palace. Indoors, the interior is decorated artistically to maintain the Mediterranean ambience.
Sol Elite Marbella is a perfect combination of leisure of business with everlasting memory.
Accommodation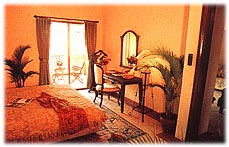 Being the only five - star hotel in Anyer, West Java, Sol Elite Marbella is equipped with 580 rooms and suites. The antique - designed room with its smartly furnished facility gives a warm and friendly Mediterranean environment. In addition, the private balcony grants a beautiful view of the ocean where sun rises or sets can be enjoyed with the background of legendary Krakatau: a the memorable moment one never forgets.
Castillo del Mar - Mongolian BBQ - El Patio - Café Shop
Sol Elite Marbella provides a wide selection of restaurants. Castillo del Mar, El Patio, Mongolian BBQ and a café shop. All restaurants and café shop are uniquely design to bring up the Spanish architecture and give friendly impression.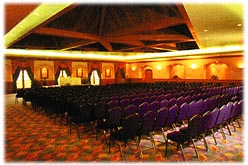 Conference
Sol Elite Marbella is the most prestigious venue for national and international events. The facility for convention and exhibition such as function rooms, huge ballrooms; is able to accommodate up to 1,000 participants. Additionally, there are another seven meeting rooms for separate purposes.
Campo Del Sol
Adding to available facility for a complete leisure, Sol Elite Marbella provides with a romantic and relaxing pool bar: Campo del Sol. A bar offering an exotic drinks and beverage, snacks and cocktails is located at the beautifully - designed swimming pool equipped with Jacuzzi. Facing a beach with the scenery of Krakatau volcano, Campo del Sol gives a relaxation after having a hectic and tiring day.
Sahara Pub & Karaoke
Night life at Sol Elite Marbella offers a great pleasure so-called Sahara Pub and Karaoke. The music lounge has four private karaoke rooms and dance floor located at the 2nd floor at the lobby. Sahara prepares the greatest hits played from 7 p.m. to 1 a.m. and a special Lucky Draws every Saturday nights. A big screen, spacious dance floor in a unique music lounge will lighten up your night at Sol Elite Marbella.