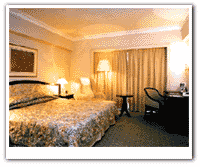 The Sari Pan Pacific Jakarta is hotel luxury situated in the heart of Jakarta's prestigious commercial, shopping, dining and entertainment center. Only 35 minutes drive from the Soekarno-Hatta International Airport, The Sari Pan Pacific is on the most famous Boulevard Jalan Thamrin in Central Jakarta. It's within walking distance from the Japanese Embassy; a leading Sarinah Department Store, famous for its large collection of Indonesian Arts & Crafts and Souvenirs for visitors; MacDonalds, the city's largest restaurant open 24 hours; Hard Rock Café; Pizza Hut; National Museum, the largest artifact collection in South East Asia; Bank Indonesia Head Quarter; United Nations Building; the famous National Monument Square and the Presidential Palace.

The Sari Pan Pacific Hotel features 400 guest rooms and suites. Its rooms and suites provide the highest standard of accommodation. Facilities available at guess rooms include International direct dial telephone, TV Cablevision with 26 channels, radio, Central air-conditioning with individual controls, Coffee/tea maker, Stocked minibar in room, In-room movies, and bathroom. The room's security uses double locks on door, electronic card system. Each room also has smoke detectors and offers on-site security 24 hours.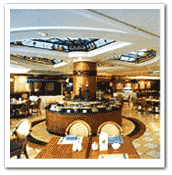 Excellent executive rooms are provided on the Pacific Floor and use of the Pacific Lounge brings with it complimentary breakfast every morning and cocktails every evening. Rooms for non-smokers are also available. The Pacific Rooms comprise of one and two bedroom suites at a level of luxury so far unsurpassed in the city of Jakarta. The elegant Pacific Lounge is a haven that the most discerning of guests enjoy. The Pacific Lounge is yours to use at any time during operating hours. Coffee and tea is served all day free of charge to registered guests.
The Garden Room and the Club Room are also available for use provided that they have not been booked for private functions. The Club Room is available to rent on week days for Pacific Room guests. Our Banquet Department can provide meeting equipment for hire if required. The Club Room can be used for a maximum of 12 people and the hotel can provide tea and coffee if requested at an extra charge.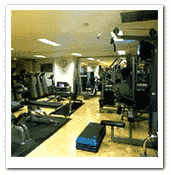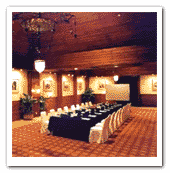 The Pitstop Club
Recreation and Leisure at The Sari Pan Pacific Jakarta
Pitstop Club. Open 9.00 pm-2.00 am weeknights. Friday, Saturday and every evening of Public Holidays open until 3.00 am. Jakarta's most famous night spot with disco dancing and live music.
The fully equipped Clark Hatch Fitness Centre. It also offers, gym, aerobics class, sauna, massage and swimming pool. Outdoor swimming pool surrounded by tropical garden for hotel guests and health club members only.
Successful Meeting
The Sari Pan Pacific offers a wide range of rooms, suitable for any function. From luxurious conference rooms, perfect for meetings of three or four people, or great banqueting halls capable of holding major conferences of up to 500 people, the choice is extensive. Our staff ensures that your banquet, seminar, convention or dinner party will exceed your expectations.
Hotel Services
You are entitled to discounts on hotel services such as laundry, telephone and mini bar according to your length of stay (minimum one month paid in advance).