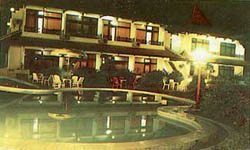 Putri Duyung Hotel: The Right Place to Relax
Need a break? Then check out the two-star Putri Duyung Hotel in Anyer, Banten, West Java. The hotel is situated right on the edge of Jl. Raya Anyer Sirih, overlooking the Sunda Straits and the world renowned Krakatau Volcano and just a few minutes away from Anyer beach.
Established in 1990, Putri Duyung Hotel, formerly known as Ryugo Beach Resort, is a Japanese style Resort Hotel that blends comfort and functionality.
Putri Duyung Hotel is the only star hotel close to Anyer traditional market. The hotel provides a variety of Japanese cuisines, one of its most outstanding features.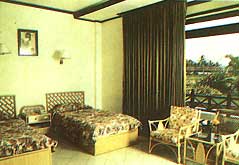 The hotel has 54 rooms, and all are equipped with individually controlled air conditioning and colour TV sets. Each room is surrounded by its own unique garden.
Here at the Putri Duyung Hotel, you can enjoy exquisite drinks while relaxing at the swimming pool or while away the hours fishing, swimming or playing billiards.
To satisfy your appetite, the hotel has a restaurant primarily offering delicious Japanese and Indonesian food prepared by experienced chefs. Chinese and European food are also available at the restaurant.
Hospitality and cleanliness are emphasized at the Putri Duyung Hotel, ensuring that your stay is as comfortable, pleasing and relaxing as possible.