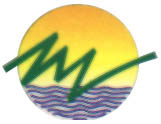 Welcome to Ujung Pandang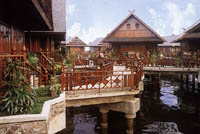 Ujung Pandang, formerly known as Makassar, is the most picturesque city in Indonesia where stimulating sites are adorned with splendid beautiful sunset. Hotel Pantai Gapura Makassar is a four-star Hotel which is located at the most interesting business and shopping district in Ujung Pandang. Welcome to the hotel where you will find the best combination of excellent location and traditional Makassar hospitality.
Hotel Pantai Gapura Makassar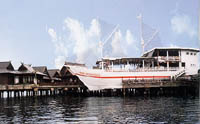 As you pass into the hotel, the Lobby Lounge, with its strong characteristic of local architecture, will invite your imagination to the real world of Ujung Pandang. Our cottage and surrounding atmosphere will also give you the touch of Makassar, Mandar, and Toraja. Meet our friendly staff who will welcome you to check in to the hotel.
Business As Usual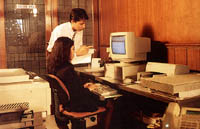 Hotel Pantai Gapura Makassar has been designed to provide the ideal setting for you as business travellers. Getting down to business, our business center secretarial service provides you with Photocopying, facsimile service, printing, Internet services and other business facilities. Our conference room and meeting facilities are fully equipped to suit all your business needs and festivities with the capacity of 40 to 50 delegates.
Exquisite Suite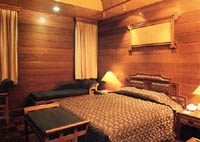 Feel the difference of Pantai Gapura suite as the greatest cottage in the Hotel which holds the highest classical art at its every corner.
Luxury Cottage Room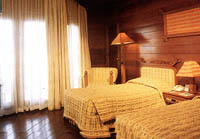 The swing towards the traditional has sparked a greater appreciation for a truly Makassarese touch such as our Luxury Cottage Rooms, which overlook the sunset of Sulawesi Sea. Artistically furnished in wooden style of Makassar house, our spacious and elegant rooms offer complete amenities from a well-stocked mini bar to our exquisite bathtub.
Cheer your Night Up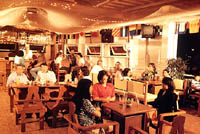 Come with the idea to realize a restaurant on a Bugis traditional prahu called Pinisi, our Pinisi Restaurant is the only restaurant in Ujung Pandang where you can enjoy special menus while enjoying the beautiful view of Makassar sea. As you walk up to the third floor, you will witness a Salamona Bar. A bar Lounge for you to spend your lovely night with your friends.
Ballairate Bar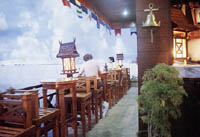 Ballairate is Makassar's name for a house on stilt. This inspires us to offer you a three-storey Ballairate Bar with romantic ambience of a lovely sunset. Get the most famous Margaritas in town and our various fresh tropical juices with reasonable prices.
The Art of Swimming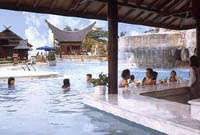 Elegantly designed with mini waterfall and sunken bar, our swimming pool has been quoted as the best and the most popular pool in Ujung Pandang. A children's pool also provides entertainment for young guests. Relax and release your fatigue of everyday business with your family at our attractive swimming pool.
Splash your day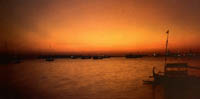 Cruising around the island in Makassar Bay is an unforgettable experiences in Ujung Pandang. Prepare yourself to explore the magnificent panorama of Samalona, Baralopo, and Kayangan Islands on our boat. If fishing has become one way for you to relax with your family, we provide you with our fishing area that is located at the center of the hotel. And for you who love to be in high speed on the Sea, our jet skies will surely satisfy your desire to cleave of water of Makassar Bay.
Reservation: