Centrally located within the city's "Golden Triangle", off Sudirman on Rasuna Said, The Regent Jakarta sits amid six acres of stunningly landscaped gardens, providing an oasis of calm in the heart of the thriving business and commercial district.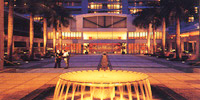 Innovative use of spectacular marble and granite in the hotel's interior and exterior creates dramatic backdrops, and grand public areas feature specially commissioned wood carvings, fascinating Indonesian art and valuable antique collections.
Sophisticated business services, including The Regent Club, make The Regent Jakarta the hotel of choice for the busy business traveler, while leisure travelers can enjoy the superb health and fitness facilities, including tennis courts, a pool and spa treatment rooms.
The Regent Jakarta has 365 rooms including 44 suites.
Room categories and features include: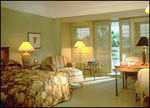 Deluxe Room -- 603 sq. ft, spacious guestrooms with luxurious marble bathrooms, private balcony and a vestibule
Junior Suite -- 1076 sq. ft, large living room area with sofa, coffee table, and complimentary access to The Regent Club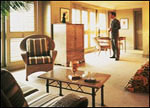 Executive Suite -- 1,378 sq. ft, separate bedroom and living room, en suite and guest bathroom, and complimentary access to The Regent Club
Club Suite -- 1,959 sq. ft, separate bedroom and living room, en suite bathroom has a sauna, and a separate lobby area with guest bathroom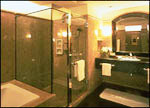 Regent Suite -- 5,922 sq. ft, two bedrooms and two bathrooms, guest powder room, two study areas, kitchen and butler quarter

HOTEL INFORMATION
Address:
Jalan H.R. Rasuna Said, Jakarta 12920 - Indonesia
e-Mail: regentjkt@indo.com

Reservation:
---
Copyright © 1995 - 2000 Indo.Com - All rights reserved