Feri Merak Hotel
Feri Merak Hotel is located on Jl. Pelabuhan Merak 30, Merak, Banten, West Java, or just several minutes away from a beach. The hotel blends a panorama beach and hills, providing a fascinating views and comfortable atmosphere. The sandy and rocky beach is a perfect place to relax, while fishing and boating.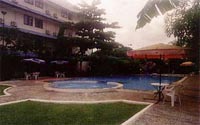 Both Delux and Executive rooms are equipped with controlled air conditioning, refrigerator and telephones. The available equipments will allow you to have a nice stay and make business contact with both domestic and foreign partners. To satisfy your appetite, the hotel has coffee shop that offers delicious cuisines from Indonesia and Europe. Japanese food is also available on the menu.
Equipped with a clean and beautiful swimming pool, the hotel is an ideal for sports.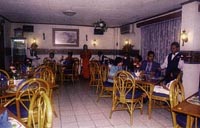 Located around the Sunda Strait and close to Mt. Krakatau, Merak City provides mesmerizing views. The city is rich with tourism objects nearby, including the Ujung Kulon Natural Conservation. With wild fauna, the Ujung Kulon is the right place for nature enthusiasts. The Feri Merak Hotel also organizes the visit to surrounding tourism objects.