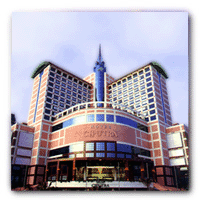 QUICK TRIP TO JAKARTA?
At Hotel Ciputra Jakarta, we make sure get the best, no matter how long you choose to stay.You'll find exactly the same level of friendly service, unbeatable professionalism, sheer comfort and unparalleled convenience.


We're one of the closest hotels to Jakarta's International Airport, just minutes from the commercial district and next to the toll road to make getting around Jakarta faster and easier.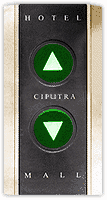 Ciputra Jakarta, 4-Star hotel with 324 rooms is managed by Swiss-Belhotel International, which also operates hotels and service apartment in the Asia Pacific region: Indonesia, China, Vietnam, and Philippines.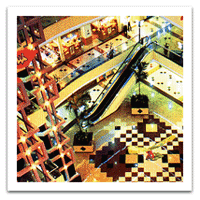 250 SHOPS AT YOURFINGERTIPS
We are right above 250 exclusive shops, 40 restaurants, cinemas, supermarket, bank facilities and entertainment places ofone of Jakarta's comprehensive shopping centers, Ciputra Mall Jakarta.
Everytbing points to Hotel Ciputra Jakarta as being the only place to stay in Jakarta.
ROOMS & ACCOMODATIONS
Attention to detail, rarely found in the commercial world, means every room at Hotel Ciputra Jakarta is furnished with customer satisfaction in mind.

The environment of your room is literally at your finger tips, with full remote control facilities. In fact, our exceptionally high standards have guaranteed a level of comfort normally reserved for the privileged few.