Ena Dive Center and Water Sports
PADI Dive Center, Bali



Special PADI International Dive Courses
in Two Languages: English and Japanese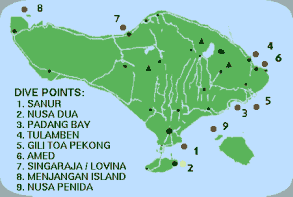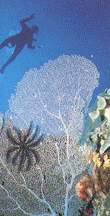 ENA DIVE CENTER ADVENTURE TO THE WORLD UNDER THE SEA
Diving is an adventurous experience that will capture your interest and amagination. The countless array of beautiful fish and exotic plant life will amaze you, as you explore the last great frontier on earth.
FUN AND ACTION PACKED!
The challenge of diving, and discovering the "World under the Sea" is a fun and healthy sport. You will be fascinated and exhilarated by the wonders of the world beneath the waters. While harmoniously gliding with the quiet rhythm of the sea, you can feel one with your beautiful aquatic surroundings.
DOLPHIN TOUR
WATER SPORT ACTIVITIES
Jet Ski
Parasail
Water ski
Banana Boat
Hobie Cat
Traditional Sailing Boat
Glass Bottom Boat
TOUR INCLUDES:
Transportation sea and land, diving guide, 2 Full tanks & weight - belt, snorkeling equipment, lunch box.
EXTRA:
Regulator + BCD, Wet Suit, Extra Dive, Night Dive, Under Water Light.
More information here...
ENA DIVE CENTER AND WATER SPORTS
Jalan Tirta Ening No.1, Sanur, Denpasar, Bali, Indonesia
PO Box 3798, Denpasar
Email: ena@indo.com


[.Home.] [.Hotels.] [.Food.] [.Money.] [.Events.] [.Resources.] [.Jakarta.] [.Industry.]

Copyright © 1995-1997 Bali Online