Getting to Jakarta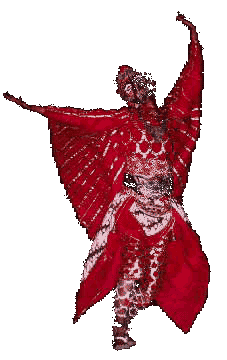 Unless you are Wisnu and happen to have the mighty Garuda at your disposal (its modern version can be a Lear Jet or a Gulfstream), chances are you will need the service of airlines to reach Jakarta from your hometown. But don't worry; Jakarta is an international gateway for Indonesia. Practically all international airlines stop in Jakarta.

From within Indonesia, there are several airlines that serve the domestic markets: Garuda, Merpati, Sempati, and Bouraq. If you prefer the romance of the ocean, passenger ships connect several cities in Indonesia, including Jakarta. From Medan, for example, you can take the Kambuna; it stops in Jakarta on its way to Surabaya and to Ujung Pandang.

Or if you prefer to reach Jakarta by land, you can easily do it from Sumatera or from Java and Bali. From Medan, North Sumatera, for example, you can take either Karona, Liberty, or other buses, and it'll take you about three days to reach Jakarta. On the road, you will see a lot of Sumatera. Similarly with Java; you can take a Lorena or Karina bus to travel to Jakarta from Bali, from Surabaya, and from many other cities in Java. From some cities in Java, you can travel to Jakarta by train. You can take the Parahyangan from/to Bandung, the Bima from/to Surabaya, and the Senja from/to Yogyakarta, and all the cities in between.

Getting around and away from Jakarta
Business In Jakarta ?

JW Marriott
In the capital citys prime downtown business district,adjacent.. More

Sari Pan Pacific
Surrounded by lush greenery and palm trees, JW Marriott Hotel.. More

Hotel Mulia
High-rise hotel in 40 storey tower with magnificent views of the.. More

---

Grand Hyatt
In the capital citys prime downtown business district,adjacent.. More

Mandarin Hotel
An oasis of tranquillity in this busy Asian city, Mandarin Oriental.. More

Ciputra Hotel Jakarta
is One of the Closest Hotels To Jakarta's International Airport.. More

---

Shangri-la
Strategically located in the centre of the business district and just.. More

Borobudur
The main gateway to the Indonesian archipelago, Jakarta combines.. More

Crowne Plaza
Jakarta - a city of stunning contrast from the big city excitement and.. More

---

Dharmawangsa
In the capital citys prime downtown business district,adjacent.. More

Alila
Conceived as a haven of relaxation and contemporary.. More

Ritz Carlton Jakarta
the Hotel is an Ideal Choice For Business or Leisure Travel.. More

---

Intercontinental
Foyer Area With Decorative Painted Ceiling cloud Formations And.. More

Regent Jakarta
Surrounded by lush greenery and palm trees, Regent Hotel.. More

Le Meridien
The charm of Le Meridien Jakarta may be explained by it's subtle.. More

---

Sheraton Media
A spectacular business deluxe hotel located in N. Jakarta's.. More

Sheraton Bandara
Just minutes away from the airport and just 30 km from the city.. More

Hotel Nikko
Neighboring the Jalan Thamrin district where business firm.. More


[.Home.] [.Hotels.] [.Food.] [.Money.] [.Events.] [.Resources.] [.Jakarta.] [.Industry.]

Copyright © 1995-1997 Bali Online